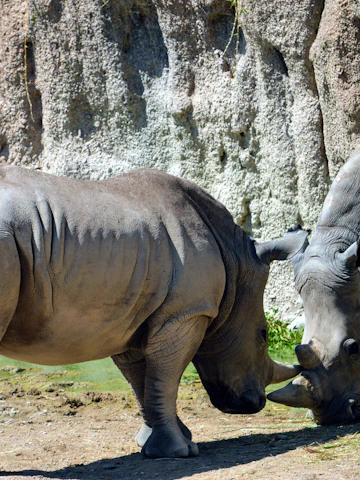 Visit Italy's first-ever immersive bio park that promises an irresistible travel experience.
With 80 distinct species to keep you company, you'll see 300 animals from around the globe up-close in their natural habitat.
Skip-the-line access into the Zoom Turin Biopark lets you avoid ticketing queues and head right into this booming attraction.
Upgrade your ticket to include admission to 2 swimming pools where you can swim next to the African penguins and hippos - separated only by protective glass! Relax at Bolder Beach and Malawi Beach.
Animal species from Asia to Africa to Antarctica call this bio park their home, giving you much to explore.
With no bars or cages separating you from the animals, take pictures of animals in their natural element.
Talks with biologists are available throughout the bio park, letting you in on lesser-known facts about the residents of this park.
Check out penguins, giraffes, zebras, antelopes, ostriches, underwater hippos, and more.
These tickets can't be cancelled. However, you can use them any time until 31 October, 2022.
These Tickets are valid until 31 October, 2022.